The following report was submitted by a contributor who would like to be known as Gypsy Teacher.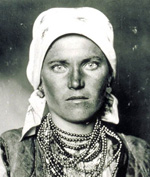 The first week of this ATR nightmare has come to an end. I spent over an hour to get to my placement so I could spend the day putting home contact cards in alphabet order, doing lunch duty and, for one day, actually covering classes!
The school was a very small specialized school and the students and staff were wonderful. Did I mention the staff were all YOUNG? Out of the 30 teachers on staff, I don't think any of them was over 30! The assistant principal was a kid and the principal not much older. I still don't understand why I was sent to a school that DOES NOT even offer any courses in my license area. The principal and I had a nice chat about it and he seemed to be confused also.
Anyway, there were also two "resident principals" (I suppose from the Leadership Academy) on board learning the ropes. Like I said, everyone seemed nice but then again I was only there for a week. I was introduced to everyone and I kinda felt "ashamed." Why was I in this predicament? I know deep down it is not my fault but how do others view us? As losers or as capable professionals?
One other note: a gym teacher was hired. A young gym teacher. I doubt he had been an ATR so how was he allowed to be hired? The union and DOE are doing nothing to protect us! I know that day-to-day subs are still filling vacancy positions! I called the union and asked about the newly hired teacher and the subs still in vacancy positions..and guess what???? Oh we have to look into this, I was told! Bull! The principals are getting away with murder, the DOE is treating us like crap and no one is doing a damn thing to protect our rights! We have to have a voice. We have to be heard! And soon!
Oh, and next week I am placed in another small school that doesn't have any classes in my license area. At least the commute will be better!
Photo credit: http://www.ellisislandtours.com/images/Ellis-ShermanColl-Gypsy-woman-detail-1a.jpg